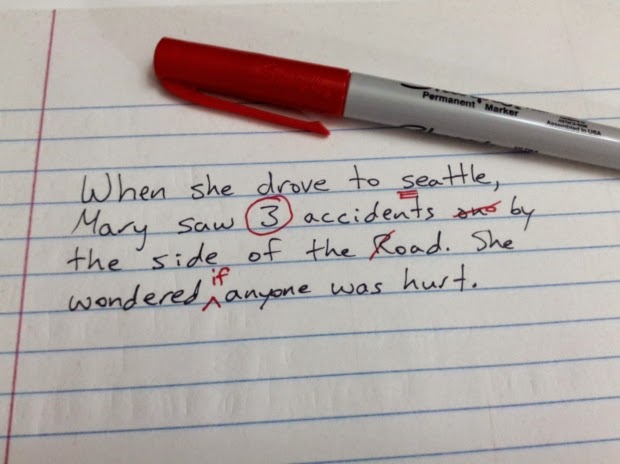 04 Sep

Workplace bullies

It was a typical weekday evening – the noise and commotion would rival a marketplace. Each one was bustling with pieces of news they claimed were worth breaking in the biggest of letters. Amid this paranoia was a girl staring at her computer screen and looking around from the corner of her eyes, shaking her head to the office boy's queries about the colour of her tea.

"Meet Ms Sazzy," announced the Editor-in-Chief, standing at one end of the long row of work stations, on November 30, 2013, after the edition went to print. "She's joined us as a sub-editor. I request all of you to welcome her onboard."

Thereafter, the staff went about calling it a day. Most of the men walked up to her shaking hands, introducing themselves and wishing her good luck. A few other women, rushed out smiling at her. Creepy, the team head, got up, bag on her shoulder, tilted her head and gave Sazzy a look, which warranted no further interaction.

The following day, the team leader assigned Sazzy work and barked, "Check your inbox. I need the copy in the next 20mins."

Smiley, a one-month old young trainee, who sat beside her, was the only one who made her feel at ease. She used the washroom, when Smiley walked out. She sipped her tea, when Smiley ordered one for herself. She took a break only if Smiley forced her to. In fact, she waited for Smiley at the reception and spent some time with her getting to know her colleagues before she began work. And on days when Smiley called in sick, Sazzy was a lost lamb.

Smiley, a naive and happy soul, was just testing her fins. A fresh graduate, this was her first job and she was on a 6-month probationary period. She was under the direct supervision of the team leader, who minced no words in reprimanding her. Yet, Smiley, was at all times smiling. For her, each moment at the workplace was an experience, was a lesson well learnt!

Sazzy still had only Smiley as a friend, all others were hi-and-bye colleagues. But, by now, the team head was highly impressed with the respect Sazzy gave her that she invited her for coffee one evening. By the end of the coffee-break, Creepy discovered that their parents hail from the same town, they were of the same caste, they were from the same college, and what more, they shared the same interests. Sazzy's workload decreased and now Creepy wanted her for company to while away her time. So she moved Sazzy closer to her desk.

The eight hours were not sufficient for the new friends…they spoke of their in-laws, their husbands, kids, previous jobs, maids, laundry guy…the newsroom seemed quiet only when one of them was not present.

Sazzy now started coaching Smiley, in order to help her team leader.
Picture Courtesy: MorgueFile
Smiley asked for confirmation and Creepy turned to Sazzy. "What do you think?"
"She's got a long way to go," replied Sazzy and so Smiley's probation was extended for another three months. Thus Sazzy became Smiley's authorised mentor.
Now, Sazzy and Creepy had another topic to discuss – Smiley's language, her dress, her walk, her attitude, her class, her creed…
On the slightest of errors, Sazzy reprimanded her in public, rebuked her and sent mails to the Editor-in-chief, with a copy to Creepy.
Yet Smiley wished her every day and attempted making conversations.
After the extended three months…
The Editor-in-Chief forwarded Smiley a mail – an excel sheet of her errors, including date and time – asking her to provide one good reason why she should be confirmed.
On August 30, 2014, Smiley resigned, without replying to the mail.
She went looking for Creepy and Sazzy, to say goodbye. Sitting pretty in the pantry, they were taken aback on seeing the ever-cheerful Smiley, extend her hand. "I'm leaving. Came to say, goodbye!"
"Why are you leaving!," exclaimed Sazzy.
"I've learnt more than what I came looking for. It's time to move on now," she replied.
"I wish I could help you," Creepy volunteered.
"Thank you. I love helping myself. All the best to you'll," Smiley said now retracting her extended hand.
As she turned to walk, Sazzy, called out, "Don't get me wrong. You are young. You are just embarking on a career. Workplace is different from your university life…"
"I know that," Smiley cut her short.
"This, this is your major problem. Attitude. Shove it off, I say. You have a humongous attitude. Learn to respect seniors!" Sazzy was visibly agitated.
"Bye", said a beaming Smiley and walked out.
PS: Do you know of workplace bullies? Where you a victim of office politics? Share your thoughts…