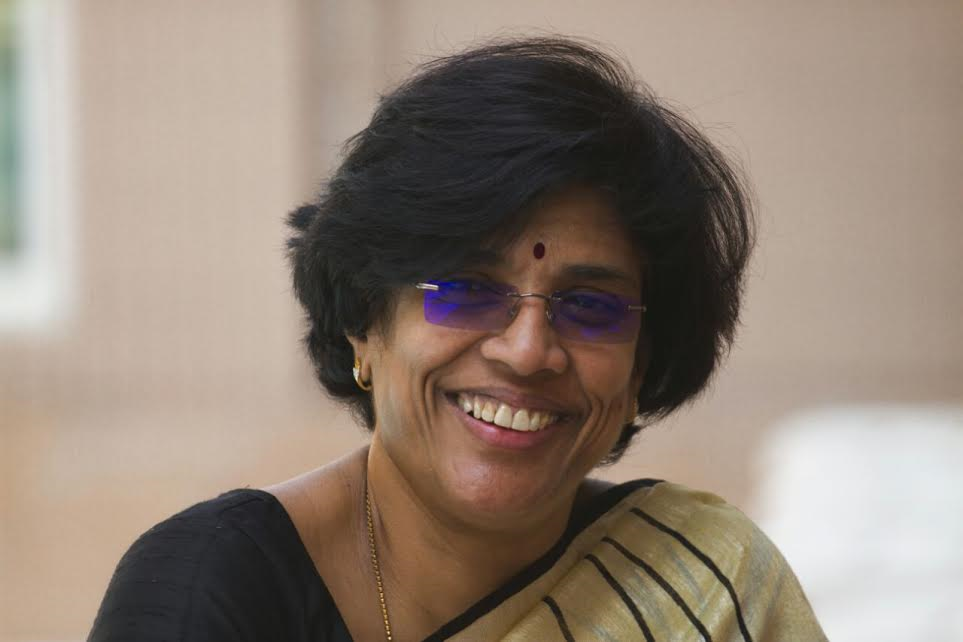 04 Feb

Women must be hungry for success, says the Guinness Record holder

Geetha Ramesh Ravella from the South Indian State of Andhra Pradesh is a vibrant woman who does not believe in resting on her laurels. She's a woman on a mission to stir up folks to live their lives to the fullest.

The 49-year-old is the Managing Director of 'Wave Resonance Events' – a cultural organisation comprising over 20,000 members. Conducting events on special occasions, such as Women's Day and other Indian festivities, in order to bring forth the hidden talents of its members is just but one of the activities that keeps Geetha busy.

Her other passions include painting and handicraft, not to mention socialising and meeting people in order to share ideas and motivate others.

Geetha steered a group of women into the Guinness Book of World Records! They made the largest crochet blanket and donated it to charity.

"Helping me in the project was my son," says the proud mom.

A homemaker, who is based in Dubai, believes women should be financial independent.

Geetha is a charming and down-to-earth, humble person who radiates her positivity among anyone who crosses her path. She has no big regrets in life because she learns quickly from mistakes and moves on. "We don't have time to commit all the mistakes by ourselves, so I learn from others' mistakes as well," she philosophies.

A graduate with a Bachelors in Arts, Geetha advices youngsters to be "hungry for success". "It's important for women to be courageous, versatile and consistent in order to succeed in life."

She considers her husband as her biggest strength and her outspokenness her biggest weakness.

And Geetha has a vision for 'Waves'. She would love to see it become a globally recognised award-winning organisation in a decade.

Wishing her all the best!

God Bless!