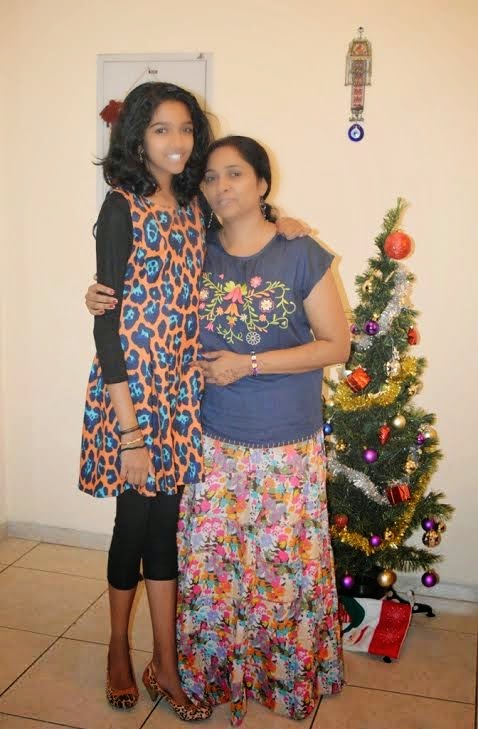 14 Jan

The year I lost my height and weight

Into 2015… here I resurrect!

Happy New Year to all my readers!

I've had a fabulous 2014. It was the year I lost my height and helluva weight!

I was known as 'that tall, lean girl with long hair' – right from my primary school until I was married, when my man said, 'You are just of average height'. When I took offence to the 'just' in his comment, he simply tucked me under his armpit. I still refused to see the point!

Soon, my scalp was tucking at me, too. So was the unruly cellulite crawling across my waist…and I still refused to see the point!

Now that my girl has stared throwing her arms around my shoulders I have begun seeing the point. But every attempt of mine to convince her I am still of 'decent' height is only laughed at as just another tall tale.

Though I am made shorter against my best intentions, the struggle with my weight was much calculated.

It all began in early-2013 and culminated last year, when I – the self-confessed private person and publicly acknowledged introvert – thought I needed help for housekeeping. So from life coaches and spiritual leaders to NLP practioners and yogis to even friends… I shamelessly exposed my raw self. I let each one of them rummage through my mind and heart, in the hope they will sweep me clean.

I was at my vulnerable worst. I let myself be surrounded by dozens of self-help books, CDs and a bunch of people who advised and instructed on what was best for me.

Though none of them helped me find the sanity I sought, I don't regret having associated with any of them as it was a journey that helped me discover myself.

Today, I sit more wise, and far more lighter with a house well-kept and my universe clear of the clutter.

The lessons I learnt…

Never open your heart to anyone before checking if he/she DESERVES to hear your story.

Don't mistake their expertise or closeness to you. Not all who claim to have a solution for your sort of problem or all your buddies deserve to see you nude.

Never seek value and worth from ANYONE

[neither from friends/foes nor family/strangers nor colleagues/bosses]. Value yourself.

Shut out all people and situations that put you in the underdog or make you uncomfortable. No matter who they are or what they may be. And see your universe bloom.

Last but not the least, always be thankful, especially to those who hurt you!

I thank all those who aided in my self-discovery…

Special Thanks to Ssrija and a BIG Thank You to my lovely parents and all those who say I touch their hearts!