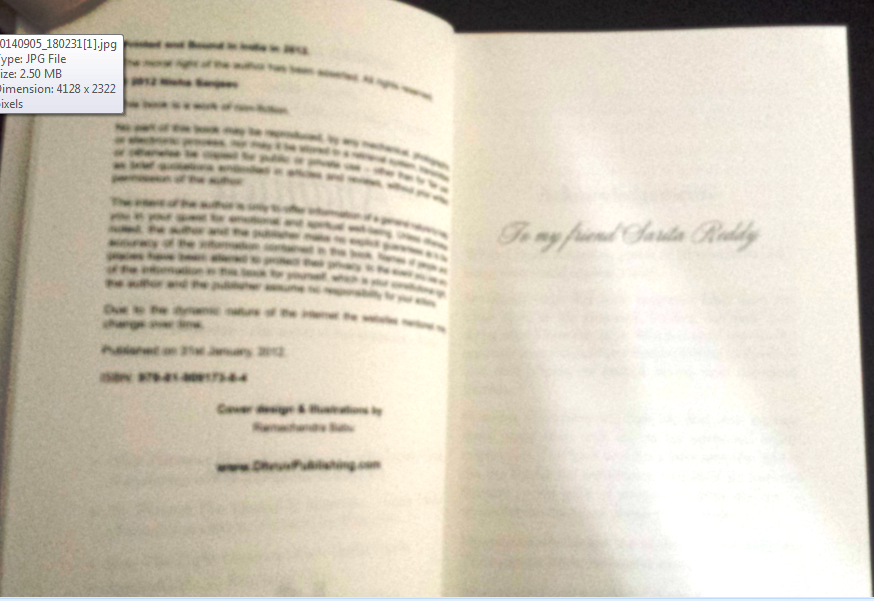 05 Sep

The search for my friend ends

Sarita Reddy was my best friend. We sat together on one bench all through high school.

While in Grade 9, she misread a question – carrying 8 marks – on 'Glorious Revolution' and instead wrote about 'Green Revolution'. After the exam, a weeping Sarita pleaded with our teacher, who considered her answer. She gave her 5 marks. When the progress cards were distributed at the month-end, she stood first in class, scoring just 4 marks more than me in total aggregate. I felt cheated and didn't speak to her…for a day. Neither of us could stay angry with each other beyond that. We were best buddies!

After Grade 10, we decided to take science and joined the same college. We again sat together, studied together and even bunked classes together. She hated sweets, but she would often bring me 'double ka meetha' [the traditional Hyderabadi dessert] because I loved it.

It was in Grade 11 that Sarita first asked me to write a poem for her. "You have a way with words," she said and pestered me into writing one. I wrote about her sisters. She took it home to show her family and forced me to write one every day, thereafter. She was the best bully, too. She stopped speaking to me if I didn't write. So I complied. She also had another rule: I could only enter the poem in my diary after she had read it.

Within a year, I discovered science was not for me because physics and chemistry blew over the top of my scalp, while I held zoology at arms' length. I scored a dismal 65%, while she passed with over 80% marks. The results ensured we were in different colleges for our graduation. But we were in touch. She came home often.

However, after my three-year graduation I opted for journalism and she went ahead for a Masters in Organic Chemistry. She had her new group of friends, so did I.

Yet, we were in touch. However, it was she who visited me often. I always had reasons for not being able to go to her place.

Well, time flew and one night in 1997 she came home to invite me for her wedding. "This time, I want to hear no excuse. You are coming. That's it," she threatened.

I was all prepared. But as luck would have it, I was down with high fever on her big day. I felt bad. Sad. Genuinely sad.

That was the last I saw her, at my doorstep, in the dark. That was the last I heard my friend speak!

She got busy in her married life in the other part of the twin city of Hyderabad and me in my new job in Secunderabad. We lost touch.

Two years later, after my wedding I left the country.

Years later, in 2012, when I wrote my first book, 'Anamica', I dedicated it to her, as I believe it was she who showed me my purpose in life. And my renewed search to touch base with her began. I took to Facebook voraciously, passing the word around. I yearned to hug her and give her a copy.
At last, early this year, a stranger contacted me on FB. She sent me a message, "Are you asking about Sarita Reddy from Kharkhana? Who studied at St Ann's Bolarum…? I'm her cousin. When can we speak?"
I read the message on my way back from work. I couldn't wait to reach home. I buzzed the girl… "Sarita passed away in 1998. She…" The rest of her message was a blur.
Rest in peace, my friend.