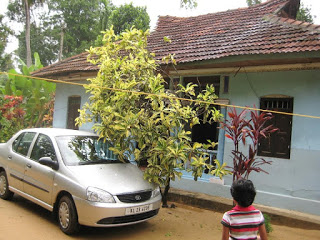 12 Jan

Stop fooling yourself

When people at my workplace learnt I joined a Toastmaster's club, one of my colleagues muttered, "Why do journalists need to learn to speak?"

That was too loaded a remark. If I had let it bog me down then, I would have been ashamed of myself. Nor would I have had the courage to write this today.

After almost 4 years with the awesome organisation, where I discovered several hidden traits in me, I can say with conviction that listening to your own inner voice is the only way to understand your real self.

As to why journalists need to speak…it needs a separate space. Now, suffice to say – a good speaker is different from an efficient reporter or fantastic conversationalist or rutheless debater, panelist, critic… et al. And Toastmastering is not only about communicating. It's leadership, too. Again for the ignorant, a good leader is not only who takes pride in teams' achievements or specializes in ordering about and delegating or keeping the pack in line… et al.

There's none to inspire and encourage you all your life! 

We adults are ridiculously hopeless kids at times. When we feel a lack in executing our duties in all its efficiency or living life to its fullest, we decide that we need help in sprucing ourselves up.

We approach life coaches, join self-development programmes or simply seek advice and pour out our hearts to anyone willing to lend their ears. But when we are offered help or shown the path, we hesitate, procrastinate, alter, amend or become too busy at once.

The contest season in Toastmaster's has begun. It's amazing an opportunity for anyone wanting to face an audience, receive feedback and more importantly test your own self. And yet, the enthusiasm with which people join the programme vanishes as the contest date nears.

They need to be prodded, pushed, cajoled, consoled, assured… as if only their action would save planet earth, so please stand up and save mankind from doom!!

If you believe you need to develop yourself and you have taken that first step, you might as well go the whole yard.

There's none to inspire you all your life. There's none to encourage you at all times. Even kids are spoon-fed only for the first few years. So stop expecting seniors and mentors to hold you by your pinkie and lead you every time you pull up a puppy face.

If you have decided to develop yourself. You bloody well do all that it takes for you to develop yourself. It's kiddish and absolute waste of your time to procrastinate when an opportunity is offered to you. As Richard Branson says, 'If somebody offers you an amazing opportunity but you are not sure you can do it, say yes – then learn how to do it later!'

Isn't that why you paid the fee and vouched your time? Or if you thought only paying the fee will get you the desired result, then you should be in primary school sucking lollipops.

Oh, yes. There will be emergencies and personal reasons. The former I totally understand. But when an emergency plays out at regular intervals, don't complain if it's alleged to be orchestrated.