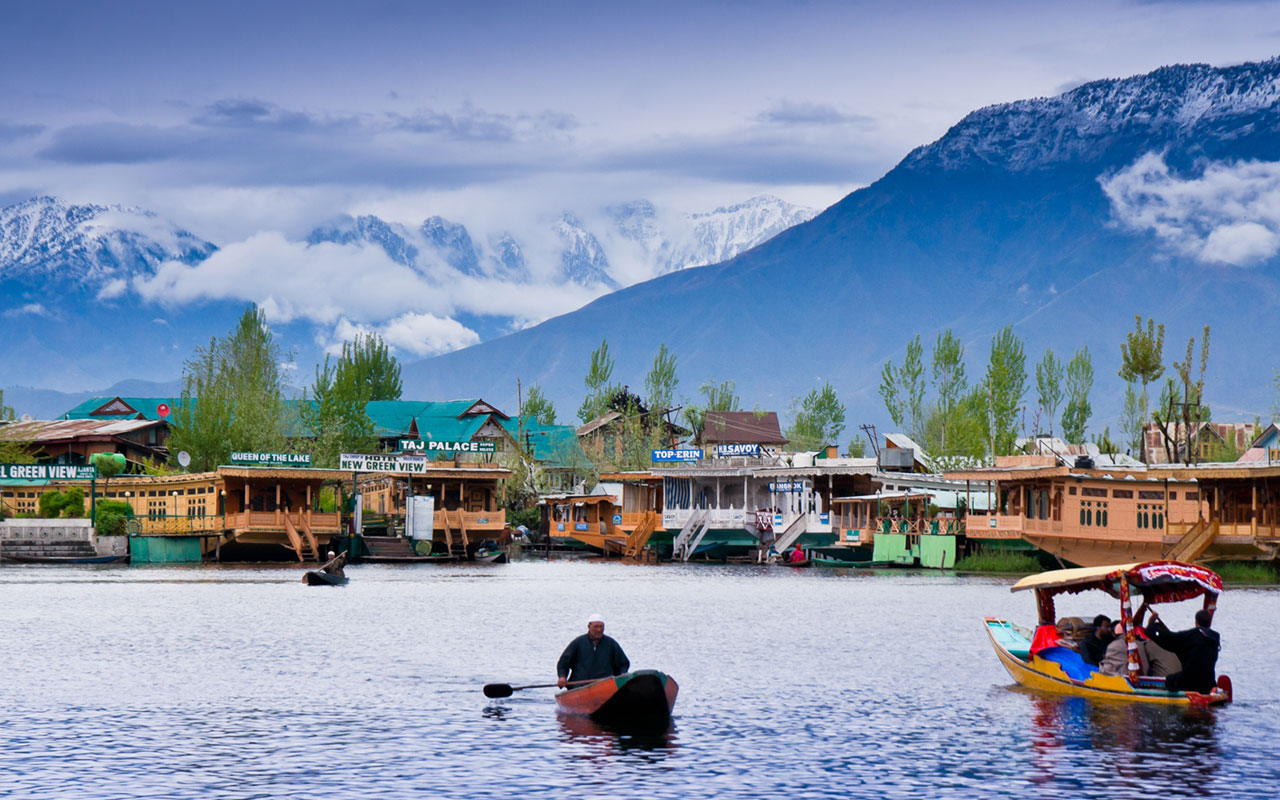 17 Dec

My drive with a Pakistani… around Kashmir

Would you hold a potato to an adult and ask if it's a potato, without risking your sanity? Well, today a cabbie asked me, "Are you Indian?" Even a blind can figure the Indian in me…

I hailed this cab and the grumpy-looking driver's first question was my destination. The second, which followed no sooner than I answered the first, was confirming my nationality. He turned back and threw a more scorn-filled look in acknowledgment. The young chap was silent for about 2 minutes, studying me through his rear-view mirror.

He turned and announced without ado, "

I am from Pakistani Kashmir."

He continued looking at me through the mirror. His eyes bitter, yelling a hundred withheld emotions. Whoever said eyes speak, is so right!

"It's a beautiful place." I said.

He turned and queried with visible hatred, "Which place?"

"Your government doesn't let us live in peace. Everyday killing. Only my mother and sister live there. So I moved them to another place, 21kms inside."

I smiled in reply. And received more scorn.

"You are a responsible son." I tried.

He didn't thaw. Instead, crinkled his brows in contempt.

I remained quiet for a few minutes and then tried again, "I have many Pakistani friends."

Now he turned back, possibly to take a new look at me, when I said, "They are all so nice people."

He nodded. "People are nice, madam. Politicians are causing problems."

I smiled. And lo!, the cabbie smiled too.

Then, there was no stopping him. He took a u-turn, changed the route to bypass traffic, shared with me his sister's experience at taking a driving licence, how he completed his graduation, how he loves Anil Kapoor and Akshay Kumar, how crazy his dad was about Amitabh Bachchan…up until how he's now waiting for an interview call from Dnata as he is tired of driving.

At the end of the 40-minute drive, the handsome chap [yep, once he shed his grumpiness, he was a cute fellow] refused to take the full fare.

"Not all customers speak, madam. You are educated that's why you speak differently…" He gave me his reasons.

I gave him mine. How his company demands he fulfill his target and how every fil matters at the month-end.

At last, he let me get-off only after I promised that I will ride with him again.




"On full discount, madam."

"Full discount! what's that? In all these years, I've not heard of discounts on taxi rides!"

"I will not switch on the meter madam," he explained and shared his mobile number.

PS: A few words spoken with the right intention will work wonders!