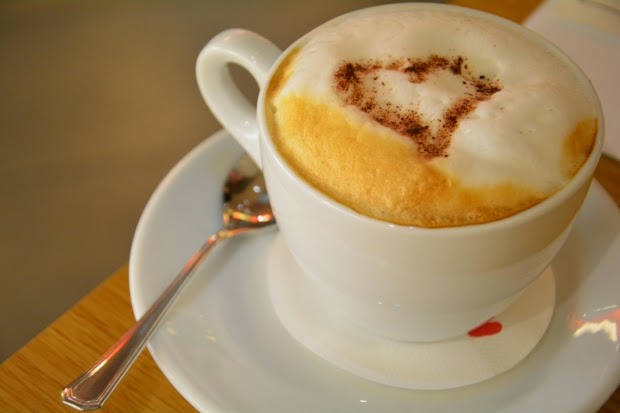 30 Sep

My coffee date with the mesmerizing boss

The other day I arrived at the café a good 45 minutes early for my scheduled meeting, for three reasons. One: I love studying people; Two: I wasn't sure of the location and didn't want to be late; Three: I wanted to enjoy my cuppa alone!
Picture Courtesy: MorgueFile
Sipping the latte as I sat engrossed assuming the nationality, age and mood of passersby, I saw my friend step out of the elevator at the far end of the lobby. She was with another woman [she had told me that she was bringing her boss along because she had to be dropped enroute.]
What height! I have a thing for tall people. And this boss was towering over my friend. Her demure strappy stilettos stole no credit for that, possibly her pixie hairdo stretched her neck up an inch, if at all. Her flashy red lips paled the Louis Vuitton on her elbow joint, as her carved legs strutted with precision kissing her knee-hugging skirt.
I had to hurry for they were nearing… Noticed the peacock-blue silk scarf teasing her plunging neckline and I imagined measuring her slender waist with my palms, so much so when she extended hers on arrival, I couldn't say a 'hello' because I was holding that breath hard to tuck my tummy in.
And wow! her nails were polished the same shade of her eye-shadow that highlighted the hues of her scarf. She sat diagonally on the chair, crossed one knee over the other delicately, took off the shades from atop her head delicately as if a piece of melting cheese and placed it next to the classy iPhone.
My friend, meanwhile, had started briefing me on the agenda as she was in a rush. I couldn't concentrate because I had not consumed her boss to my satisfaction yet.
I have this thing about women who carry themselves well; as in moderately-yet-glamorously-but-attractively-and-not-over-the-top sort of well! And yes, my latte turned odourless and gave up when her perfume took over. So dainty and lilting and…I had to remind myself not to nuzzle the space between us.
"Nope. We had lunch, and we need to go quick…" my friend volunteered.
"That's wonderful of you.." began the mesmerizing boss and I turned to her greedily. 
"Thanks Nisha. But I'm full…"I didn't hear the rest of what she said, nor do I remember the expression I sported or the conversation that ensued.
The remnants of her salad were on her teeth!
Now, I also saw white powder on her tailored black shoulders. Then again for the first time I noticed her index finger going to her scalp.
Time to leave, she dabbed her lips with a tissue, took her lipstick case and used the same index finger to extract the piece of lettuce stuck between her teeth!
I have this huge thing against women who embarrass me. You ask why the hell I felt embarrassed? That's the thing about me!