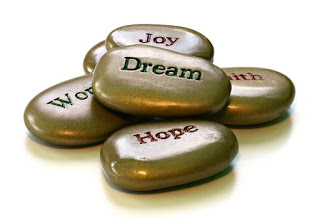 18 Oct

Mom's worry, child's dream, nation's curse
Courtesy: MorgueFile
I have a dream! Yes, even I – a laywoman – do have one. I see our teenager flying out soon from the comfy cocoon we are nurturing her in now. And I can't wait to see her return to India – her home country she's fascinated with.
I'm so blessed to have become a parent in the 21stcentury. Am grateful to the Divine that our daughter has a world that's so advanced and bubbling with opportunities for her to live her dreams.

And my country is rearing to go. India's energy is infectious that I can't rest in peace.
What if I can't persuade my child to give up on her skirts and crop tops?
The economy is booming… if not now, it will shortly be, by the time our girl steps out to make a life on her own. Am thankful to our government that is relentlessly working to offer youngsters the best life and means of livelihood.
And yes, no matter in which corner of India my girl chooses to settle in, I will feel her, touch her and hug her. In the tech world another 5 years is an eon when Skype will be obsolete and rocket science will become household mantra. The healthy competition between Facebook and Google will sure ensure that to parents like me!
How privileged am I, unlike my parents, who had to initially wait for a fortnight for the monthly mail to fall in their post-box and then yell into the receiver to hear me. How lucky am I that my child has a plethora of a spread to carve out a career from. She will graduate at a time, when MNCs and world-renowned firms would have all settled in her hometown and she would not have to bribe authorities for passport verification. 
What if she's caught reading 'fanatic unaccepted' series?
All she needs to do is hone her talents and sharpen her skills and enjoy life. Like my parents told me then – all you need to worry about is study and get good grades. And when I achieved that they knocked every door of our community distributing home-made sweets, before settling in to post university forms. 
When my girl makes me proud I'll tweet her scores and register her name in all top universities sitting in the washroom in my PJS.
But unlike my parents who waved me moisty-eyed good-byes, I don't have the nerve to let her go away from me. All my parents had to do was collect their nerves to see me bloom. But I have to collect the nerves of my fellowmen, take their consent, check their ideologies and train my girl to fit-in. 
How do I explain to my child that she would 'fit-in'?
What if I can't persuade my child to give up on her skirts and crop tops? What if I can't succeed in asking her to give up non-veg? How do I explain to a teen to stop hanging out with friends and forget sleep overs? What if she gets on social media and post her paintings? How do I censure the artist in her? She enjoys Divergent, Hunger Games and the ilk now. But I have no idea of what she will like next. What if the books are not 'fanatic accepted' series…?
How do I explain to my child that she would have to change and 'fit-in' if she were to stay alone in her home country – a land about which she loves hearing stories about. Her favourite tea-time topic is my childhood and student days in India. And she can't wait to outdo me by being an independent girl.
But I fret. I am afraid. I am lost. I am ashamed.