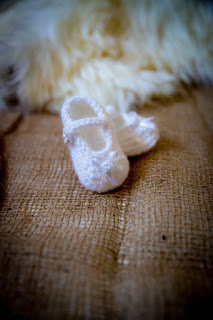 04 Aug

Mom's verse

Prompt: Tiny shoes (used in sentence)
Quite a handsome, a well-built young man – father anew

Thrilled in joy was confused to see the world in one view

Delivered his wife, two cute sunny girls

Knew not he what to do, so swirled her in whirls

Costliest sweets of taste he distributed to palate

Cashless-ness he forcibly closed in his wallet.

Temples he rushed to thank the Gods and fulfill vows

His wife teased, double the vows for the surprise pack given

In letters he informed one and all, enemies alike.

Home he bought pretty frills and tiny shoes in pairs

Leave he took to change nappies tirelessly

For vaccinations and drops he alternatively rocked them

Songs he learnt to sing, at times his own surprised him

…..Twenty-five was he, touching his mother's feet for blessings

For work he strode to a private firm, as a sincere clerk he shone

Heart his was hollow where the boss's secretary slipped in to fill

Only to end at the coffee table, didn't even vomit his feelings once

His mother chose him the horoscope and demanded his happiness

While he set day dreaming planning excuses to glimpse her

Marriage was contending to both families, their hush-hush revealed

On the first night he declared his crush to his beloved

Washing himself clean of his past, he sought her love

It's she all he wanted and chose a farthest hill resort

Morning he woke up late, home he returned early

Office mates tired of her culinary skills

Stopped complimenting him on putting on weight

Dreams they dreamt together, plans they promised each other

Scooping each other's heart buoyant they reveled in eternity….

Itched her nose, his mother's roof split

Apple of her eye for months turned evil a soul

Reverend mother's hand dominated and age-old wisdom filled his ears

'No noble family has girls begot to first inherit

One girl I could bear, but two what will our ancestors say!'

His annoyance rose, her voice calling his sweetheart's attention

From generation gap and orthodoxy to 'it's our life' exploded his patience

Feminine tears welled even as blackmail rattled and he chose to hold his love

'He is a small boy, how could he know better!' concluded the I-know-it-all mother as she planned her scheme

Sweet was she on the twenty-eighth day celebration of the kids

Family and friends blessed the couple, ate and left

But later that day he heard shrieks

Rushed inside to see his wife wail in pain

Their bundles of joy puking blood, they hurried in panic

Doctors struggled for hours on the tiny bodies and declared

'You arrived on time, but how did such poison enter their body?'

He went home straight, packed his bags and bid his mom good bye

Before he walked out, he faced the old woman, looked her in the eye

And said, 'Don't worry, kids are fine, possibly swallowed some dirt'.

As he touched her feet seeking her blessings, he prayed

'O Lord, please forgive my mom for she knows no better'!

"Don't go my son, she wailed. I am alone, don't you know"

Three months later, he rushed to a call, wife in tow

He made his way amid people gathered around the well

They lifted her bloated body

From inside his mom's palms, grasped tight to her bosom

He retrieved two tiny shoes!I am with Team #CrimsonRush for the #BarAThon from 1st to 7th August 2016